Inside a recent workshop, i was presented this quandary: 'I obtain the challenge definition, but how can you nail lower a solution'. I'm penning this blog to tackle this possibly unspoken few contention for a lot of employed in Innovation and humanitarian programme design.
They learn about organisations for example UNHCR Innovation Service, the likes of Ideo speaking about 'Design Thinking' and think:
";While this sounds excellent theoretically, how possibly will i apply this within my job/on my small project? I wish to get going making an effect!"
Usually the initial step of the process they are able to fall behind (as noted above) exercise exactly what the challenge is. Sounds not so difficult. By making use of a few of the innovation methodology this may vary from somebody's traditional method of doing things possibly more bottom-up, and fewer top-lower possibly a larger understanding where you can find gaps / issues that individuals are facing, instead of the most important thing to all of us however they can pretty much piece this together.
Where things have more tricky is really as pointed out above the way we can change from the world of challenge identification, towards really testing some solutions that start a minimum of doing something but ideally make an effect according to the humanitarian activities. This is from your experience where we and many more have grown to be unstuck in delivering an answer.
UNHCR Innovation Service puts forward steps for Ideation and Experimentation which help people so as to and also have identified numerous sources to aid with this particular. It's a core area of the Innovation Fellowship we support our Guys with these processes which help unpack and explore during the period of the Fellowship different possible methods to Ideation and Experimentation.
Yet for many this stuff don't always appear that concrete for individuals less acquainted with the area. Within our blog ";What is prototyping anyway?" Mike Perkins outlines a little by what 'prototyping' and 'rapid prototyping' practically mean during these Innovation processes / journeys which are frequently promoted by design-thinking gurus. Although this supplies a pretty straightforward assessment of the items they are and just how they apply, we most likely will be missing some figures within this bet on operational innovation bingo. How will you make that leap between getting challenging, and dealing out what you're likely to do about this in practical steps?
Past the sources outlined above I'm gonna allow you to in around the approach I take when I'm carrying this out. I will use a substantial amount of 'tech' terminology below (as that's a place Sometimes in a great deal!) even though they outline numerous steps of the items would apply inside a software development context, drawn in a far more general form they may be applied anywhere. They often take, without any consideration, an advanced of engagement with finish users just before (and through) this method in addition to a 'start small' approach. We all know that grand designs, while put along with the best intentions, are frequently those that hit the icebergs.
To notice, although this process might help illuminate stuff that might have to this time been elusive for you, it might not guarantee successes and many certainly isn't an equation for insta-creativeness, alas that people must drum up ourselves through getting in to the right headspace. Additionally, it isn't completely straight line. I have seen people are available in in a later stage and return to the initial step from the process to obtain a project back in line.
1. Challenge recognized. What next?
Exercise exactly what the might work! Brainstorm and become creative. Don't get married you to ultimately one solution a treadmill approach but consider the kinds of solutions that may work. Could it be low-tech, high-tech, a combo, or really only a workflow or process? You should narrow the parameters just a little or else you can finish up evaluating apples to oranges. You could also wish to break it into two parallel tracks i.e. one for any new workflow to become established, along with a separate thread for any software program.
2. 'User Stories' or 'Working out what your finish-users will have to be in a position to do'
In software development, just one way of making certain we keep users needs in the forefront throughout this whole process is to setup an array of 'user tales' that basically explain what each kind of user whether or not this's an finish-user or even the role of the UNHCR employee needs so that you can use an answer to be able to address the task. These tales critically outline not just exactly what a user may want to do, why they are doing it – what they need to attain. This can help escape from lengthy lists of products people wish to accomplish however , pinpointing why to make sure that everything compares. This kind of approach could be – pretty much, Personally i think – put on various sorts of innovations and isn't only suitable for web design. Whether this really is developing a process or using simply no tech whatsoever, we are able to still let user needs and intentions guide our method of solution design. It defines the parameters, ensuring we're not adding an entire load of unnecessary factors that frequently emerge in top-lower approaches. Also, you might like to return and revisit your user tales afterwards in line with the information you're getting using their company aspects here.
3. 'High Level Requirements' or 'Coming track of a summary of the thing you need a strategy to do'
User tales – while guiding – frequently don't bring us nearer to potential solutions. The next thing is basically to translate the consumer tales in to the high-level needs of the / many solution(s). This could need a little technical understanding to know how things fit together, what technology can/can't do where you will need various kinds of interventions to deal with certain other facets of the answer. This is often as holistic or as specific as you may need. Generally more in depth 'business requirements' may be too specific to have an agile process, but high-level needs can basically re-frame and 'translate' the consumer tales in a manner that fits with the development of the various tools. As pointed out, although this is typically from the software perspective, it might also affect a procedure i.e. how each user sees the procedure might vary from overarching process flow and style that takes a far more systems approach.
4. Do your research.
No solutions come without scouting the horizons and putting time into researching your choices. This may be inside a particular kind of arena, for example, an array of as they are software programs, like UNHCR Innovation Service did using the Digital Display solutions we utilized in the med refugee situation. Along with Whim Corps we scouted out 5 – 10 different solutions and checked out their features and specifications, mapping these to what we should had outlined within our high-Level needs. Getting this overview enabled us to create informed choices about which solutions we would have liked to consider the next stage from the process. If you are lucky – and may google just like a boss – you will probably find that somebody has done hard meet your needs
Linked to this, frequently many 'jump the gun' and believe that everything must be custom made on their behalf. This will generally be considered a last measure option, and perhaps a decision taken later lower the road. If other have and therefore are purchasing tools which do 90% of the items you're searching to complete, it seems sensible to leverage this. At minimum like a prototype.
5. Start 'Prototyping' or 'trying things out'
Sam's aforementioned blog really covers lots of this. Place the options through their paces and make and try something work. Even should there be sometimes some deal-breaking elements for the reason that 10% of missing features that stop you continuing to move forward, dealing with a functional prototype using these tools might help in certain many different ways. The evidence of concept can drum up support, give a base for learning, in addition to offer an chance to check on in with user tales and pivot if required. What this may mean is returning to your researched solutions on and on via a one-week testing phase to determine how core aspects will work or trying to visit prioritised functions and find out the way it fits together. As opposed to many bureaucratic tenders (which frequently move from absolutely nothing to tender win, to 'you're tied to it) they are more gradual processes in which you might jettison some options at some point and test some in parallel for extended periods.
If you're getting to produce something on your own, begin small and try to tackle a few of the key user tales. We felt in ways UNHCR Innovation could do that to some degree with this community engagement solutions in emergencies i.e. using loudspeakers on Boda-bodas for delivering messages and interesting with communities
Finally, find the correct time for you to start testing with a few users. Testing of the most nascent solutions can offer some insight in early stages. Better to bare this lightweight but getting these perspectives in early stages can definitely avoid headaches further lower the road.
6. Build off what's working.
Study from where things fail, so when things begin to work, capitalise upon them. This is time to obvious up a few of the more niggling aspects (including elements around sustainability, possession, every other legalities etc.) before you decide to hit primetime. This is a period when more formal procurement, contracting and tendering might occur (really based on your internal processes this may apply differently based on your organisation – talk to your own internal guiding documents for the way to get this done!).
Ultimately, the above mentioned should hopefully provide some insight regarding how to crack up with getting solutions ready to go while following good quality innovation methodologies. It isn't dependent on cookie-cutter replicating approaches or solutions for various contexts, when you are rigorous, well-researched, putting users first, beginning small , giving things a crack to determine the things that work.
Should you disagree with any facets of this or wish to highlight something I've (most likely) missed, then please send us your feedback or write a remark below. There isn't any one 'right-way' to get this done however this can offer a look on my small personal approach in making certain solutions we're piecing together are adapted towards the context and also the constituents we're serving.
We're always searching for excellent tales, ideas, and opinions on innovations which are brought by or create impact for refugees.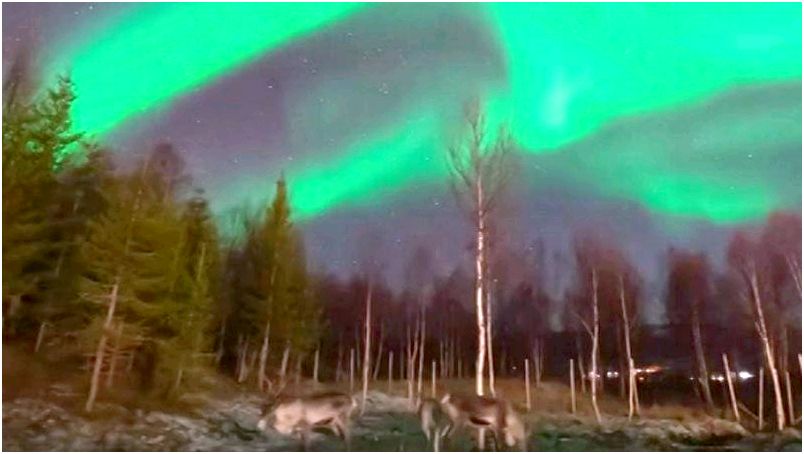 Resourse:https://www.unhcr.org/innovation/six-steps-for-adapting-your-design-solutions-to-the-right-context/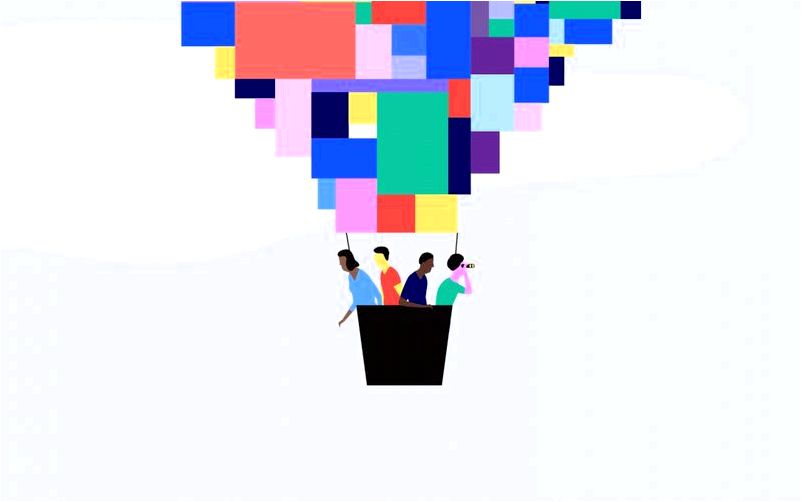 New Technologies in Humanitarian Interventions