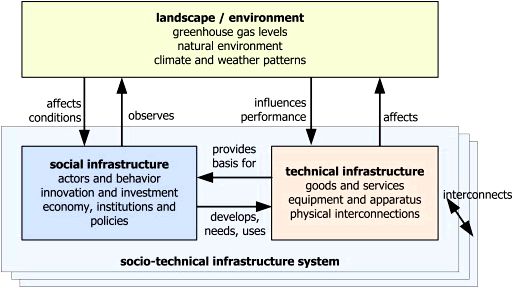 Thomas Seager
Affiliate Professor
School of Sustainable Engineering & the Built Envrionment
Arizona Condition College
For disability accommodations, please contact Christiana Kinder, (312) 996-8700, christia@uic⻭u
Abstract:
While improving resilience people infrastructure systems has being best known as a higher priority through the executive branch of the us government, the science and engineering research community has yet to build up a foundational knowledge of resilience that's fully supportive of policy goals. Numerous obstacles promote themselves:
Because infrastructure resilience is better understood like a dynamic property that emerges in the interactions between built infrastructure and also the humans that own, operate, and regulate them, engineering alone is inadequate to create and manage resilient systems.
Understanding of resilience produced in a single application (e.g., child psychology) is presently not generalizable to significantly different domains (e.g., electricity distribution). Thus, knowledge of resilience is fragmented both along disciplinary and application-specific limitations.
Resilience is just revealed for action. It can't be predicted solely from study of underlying components. Therefore, we lack reliable methods for gauging resilience, with the exception of retrospect.
Even where specific measures for enhancing resilience are readily identified, barriers to action appear in both too little incentive structures (e.g., roi) as well as in coordination between multiple public jurisdictions and organizations.
Measures of resilience rely on assessment of the ability to create actions for example sensing, anticipating, adapting and learning, instead of condition variables.
Adaptive, emergent, and inventive responses frequently don't leave infrastructure assets themselves – they leave people. Therefore, calculating resilience even without the understanding institutional, business and behavior structures is inherently limited.
Together with Purdue College, the SEEDS studio at Arizona Condition College has adopted a technique for analysis of resilience that seeks to integrate understanding from both technical and social understandings. Within this presentation, Dr. Seager will draw upon recent types of flooding within the U . s . States, such as the Mississippi River, Phoenix AZ and La CA to critique current methods to understanding resilience, differentiate resilience in the current dominant analytic paradigm of risk analysis, describe an investigation agenda meant to partly overcome current obstacles.
Bio:
Dr. Thomas P Seager is definitely an Affiliate Professor within the School of Sustainable Engineering & the Built Atmosphere at and Director from the Sustainable Energy and Ecological Decision Sciences (SEEDS) studio at Arizona Condition College in Tempe AZ. Dr. Seager leads research teams working in the limitations of engineering and social science to know resilient infrastructure systems, the existence-cycle ecological effects of emerging energy technologies, novel methods to working together and communication in socio-technical integrative settings, and engineering ethics education. Current research sponsors range from the National Science Foundation, the united states Army Corp of Engineers, the Ecological Protection Agency, and many industry partners. Furthermore, Dr. Seager can serve as Chairman of two startup companies: eXperiential Sustainability Ethics Training (XSETGames) publishes a twitter-based game simulating the Tragedy from the Commons which is used by a large number of Universities on three different continents, while Building Integrated Solar Thermal Electricity Generation (BISTEG-USA) is developing full-scale working sculptures that induce electricity from sunlight without needing photovoltaics. Lastly, Dr. Seager founded the non-profit Sustainability Conoscente Network like a mechanism for discussing understanding associated with systems methods to sustainable technologies. The Conoscente supports the Worldwide Symposium on Sustainable Systems and Technologies in May of each and every year (issst2015.internet).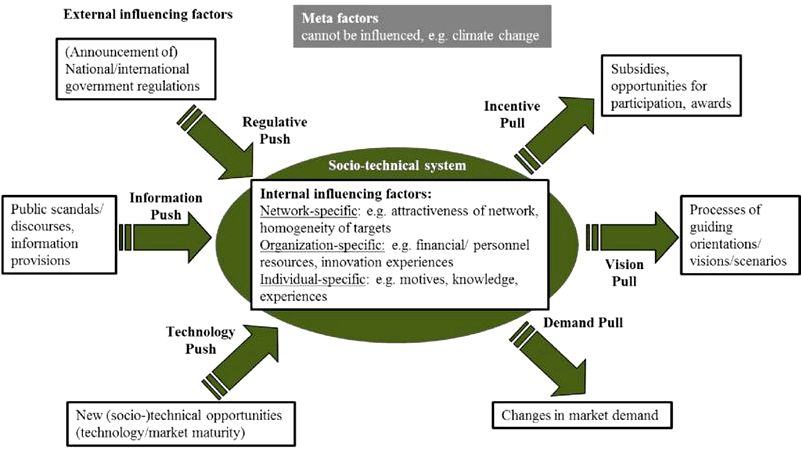 Resourse:https://greatcities.uic.edu/event/a-critique-of-resilience-in-socio-technical-infrastructure-systems/
Infrastructure Resilience